FOOD FORWARD
Picking Picks up in the San Gabriel Valley

Thank you to all who volunteered with Food Forward in September! We are so glad you could lend a hand in rescuing fresh produce for those in need.

Through our Backyard Harvest and Farmers Market Recovery events, volunteers saved 46,023 pounds of fruits and vegetables from going to waste in September. On average, 119 pounds of fresh produce was recovered during each volunteer's shift last month! Now, that's something to pat yourself on the back for.

Not only did you stop 46,000 pounds of fresh produce from going into the trash, you helped to feed Angelinos in need, like the clients of OPCC in Santa Monica. OPCC is the largest provider of housing and social services on LA's Westside and the produce they receive from our Pacific Palisades Farmers Market Gleans helps to feed those living in their permanent supportive housing.

Thank you for your support of Food Forward! We hope to see you at another event soon: http://foodforward.org/events/
-Your friends at Food Forward
LIZ CAMERON FOOD PANTRY
Keep on bringing the food!
Everyday, children and their families go hungry, right here in our own community. By supporting our neighborhood food bank at La Casa by donating food items to our food pantry, you are helping to solve this problem! Food donations go directly to families who otherwise might not have enough to eat.


La Casa is currently in need of these particular items:
• small bags of beans and rice
• tuna and other canned proteins
• paper bags with handles
PARTNERS IN MINISTRY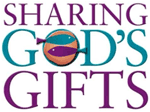 We received many letters of thanks from the recipients of our 2014 Mission donations. The Mission Team selected 10 groups to receive our sizeable budget for donations to empower services to various needs in our greater community.
These groups included: Union Station Homeless Services, UCC Historical Council, La Casa de San Gabriel Community Center, James Storehouse, Foothill Unity Center, IMPACT (CA Council of Churches), Cancer Support Community in Pasadena, Global Ministries' Solar Empowerment Project, Pilgrim Place, Pilgrim Pines and Our Church's Wider Mission (of the UCC), the Center for Aging Resources, Friends In Deed and the Bad Weather Shelter.
From Union Station: You are part of a special group of compassionate individuals who are helping to lead the way to ending homelessness in our community. Your outstanding generosity will offer homeless individuals and families the meals, housing, employment, and life skills they need to rebuild their lives.
From Foothill Unity Center: …the Center is the primary provider of food, case management/crisis help, and access to health care resources across eleven San Gabriel Valley cities. The number of people who come to us for help has more than tripled over the last five years, making your support more vital than ever. Please know we, and the local people we serve, are deeply grateful for your support.
From General Minister and UCC President, Geoffrey Black: Your investment in the work of our church is a sign that you share my belief that the United Church of Christ can and must provide leadership on the critical issues of faith and life of our day.
From James Storehouse: Thank you so much for your generous donation. We meet emergency needs like new beds, cribs and mattresses as well as other items, so … children and babies are not forced to go into a group home. Your donation will really help the children feel more secure. May God richly bless you. May God richly bless you. We are thankful for Connie Gililland introducing us to you!